TO ORDER THE VIDEO -
Call this toll free number:
1 800 827-0949
The Pumpkin Circle Video is guaranteed and available on 30 day approval. Call for details.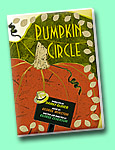 TO RECEIVE PUMPKIN SEEDS
If you are a classroom teacher and would like a free pack of pumpkin seeds and a lesson plan for growing pumpkins in the classroom,
send a self addressed envelope and a one-dollar bill for postage and handling to:
Pumpkin Seed Offer
Pumpkin Circle Project
P.O. Box 67
Santa Cruz, CA 95063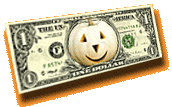 SPECIAL PUMPKIN RESOURCES
In addition to our video, we also offer some carefully selected materials that we think are particularly special. Suitable for ages 4 and up.