BREAD COMES TO LIFE Meets Educational Standards
BREAD COMES TO LIFE is unique in the way it introduces science and nutrition to young learners, blending facts with playful language, lively music and dramatic photography. The entire project was designed with guidance from educators around the country and meets primary science standards in the following ways: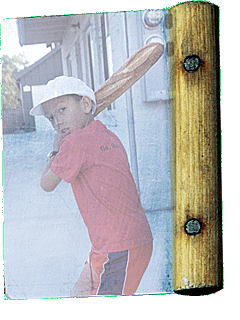 Life Sciences
The amazing process of agriculture and manufacturing are the central themes of the BREAD COMES TO LIFE video. The program examines the sowing, germination, harvesting, and threshing of wheat. Time-lapse photography allows us to see the roots growing and the blades of grass developing to maturity, taking in water and sun to grow into heads of wheat filled with grains neatly arranged in rows.
Earth Sciences
Soil is shown as providing us with a vital resource: our food. Different types of weather are observed. The mystery of yeast is explored and how it works in dough.
Physical Sciences
The colors, shapes, and textures of the parts of the wheat plant are clearly shown. The program also shows the physical qualities of dough and how it is shaped for bread baking
Investigation and Experimentation
The program provides richly detailed photography of baker's yeast and how it works in the dough. Comparative and relative descriptions are used in a fun and informative way.
Historical And Social Analysis Skills
Reference is made to the different methods used in production of wheat and flour and the different approaches used in the manufacture of bread on a home and commercial scale.